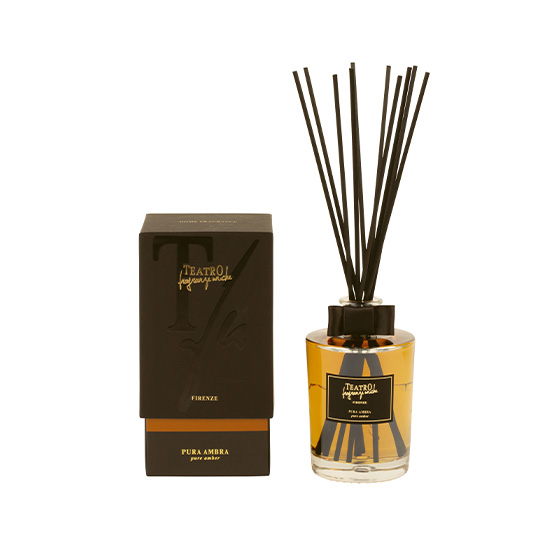 Teatro Pure Amber Reed Diffuser 500 ml
Teatro
Subtly fragrances a home throughout the day
Slowly releases an aromatic fragrant blend of floral and woody essences that creates a warm and inviting atmosphere
Teatro's Pure Amber Diffuser Sticks subtly fragrances a home throughout the day. It slowly releases an aromatic fragrant blend of floral and woody essences that creates a warm and inviting atmosphere.
- Place the reeds into the oil and then allow for the fragrance to diffuse.
- Store the containers sealed, in a well ventilated place, away from direct sunlight. Keep away from sources of heat, naked flame, sparks or other sources of ignition.
Rosa Bulgara, Violetta Bulgarian Rose, Violet Patchouli, Legno Cedrino, Chiodi Di Garofano Patchouly, Cedar Wood, Cloves Ambra Araba, Bacche Di Vaniglia Arabian Amber, Vanilla