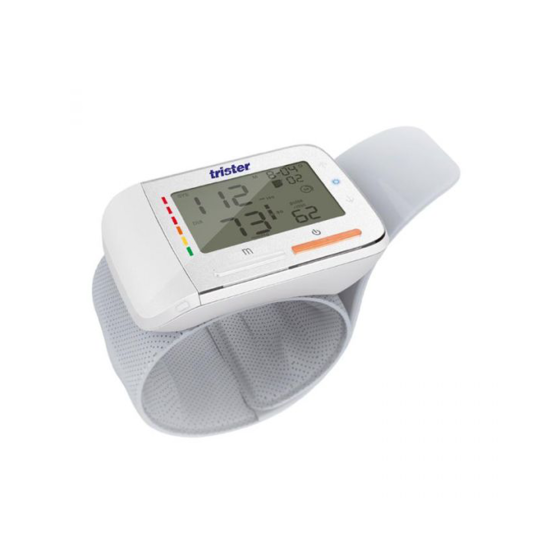 Trister Digital Wrist Blood Pressure Monitor - Model TS-365BPW
Trister
With a Heartbeat detector
Detects an irregular heartbeat
Comes with 2 x AAA batteries.
It is the digital wrist blood pressure monitor for people who face difficulty while using the upper arm blood pressure monitor. Some people find difficulty and pain in upper arm sugar measurement, so it is the best bp monitor for them.
It can give you the average of your last three measurements.
Digital blood pressure monitor memory storage
stores up to 2 x 60 results.
It has a large LCD display
It has three years of warranty.
Easy to use BP machine
Accurate blood pressure monitor
It has 2 x AAA batteries.