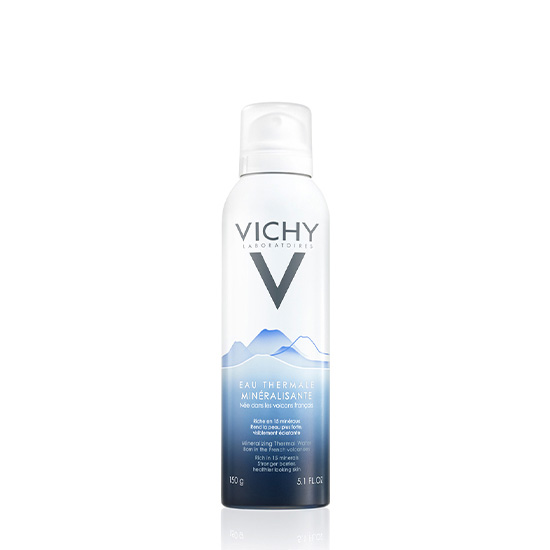 Vichy Thermal Spa Water Spray 150ml
Vichy
Limited Stock!
Soothing Spray For Irritated, Reddened Skin
Enriched with Vichy Volcanic Water
For Both Men & Women
For all women & men looking to reduce redness and soothe irritations and discomfort, while improving the quality of the skin and reinforcing the skin's natural defenses against external factors and prematured aging. Extremely refreshing and soothing. Specially infused with antioxidants, Vichy Volcanic Water is a natural solution for boosting skin quality and health. A unique combination of 15 rare minerals that gives the Vichy Volcanic Water its remarkable ability to fortify & protect the skin from environmental aggressors
After spraying, leave it to work for a few moments then gently dry. During the day, it immediately soothes and refreshes. Use morning and night to complete your cleansing routine.
15 clinical studies have proven the skin health benefits of Vichy Thermal Water. Recognized by the French Academy of Medicine for its soothing and fortifying properties. Completes every skin care regimen and is present in all Vichy products Mineral Richness - A miracle of nature, naturally rich with 15 regenerating minerals + antioxidants, essential to skin's health - So unique, it cannot be reproduced by science. So powerful, it can reset your skin's health Results: - Soothes + reinforces skin's natural barrier function. Its antioxidant properties help the skin fight the signs of aging - Protected and fortified, skin is more resistant to environmental aggressions. Dermatological Standards: -Allergy-Tested. -Tested by dermatologists. -Preservative-free. -Fragrance-free. -Paraben-free.