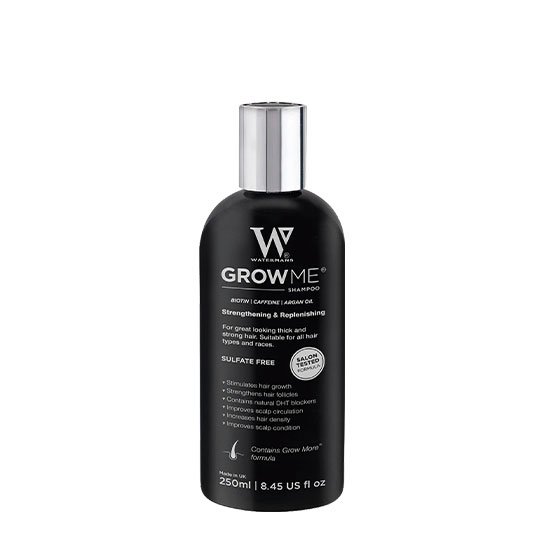 Watermans Grow Me 100ml
Watermans
Treats hair loss
Promotes hair growth
Watermans Grow Me shampoo formula contains naturally present active ingredients shown in numerous studies and clinical trials to prevent the horrific effect of hair loss under the influence of increased growth hormones Dihydrotestosterone (DHT) in the scalp which is the main cause of hair loss. Grow Me shampoo is formulated with effective natural ingredients including biotin, caffeine, argan oil, rosemary extract, niacinamide, allantoin and lupine protein, which together make the scalp an ideal environment for hair growth. This shampoo by Watermans helps hair grow and prevents hair loss. It is fast, effective and ideal for both men and women. It is also suitable for all hair types of different ethnicities, such as European, African, Asian, Latin and Middle Eastern hair.
Use a small amount of shampoo on damp hair. Massage the scalp and leave it on the scalp for 3-4 minutes, then rinse with water.
Use 4-5 times a week for the best results.
Grow Me Shampoo contains a variety of vitamins and antioxidants such as:
Vitamin H, Vitamin B7 Biotin, Vitamin E, Vitamin C, Vitamin B6, Vitamin B3