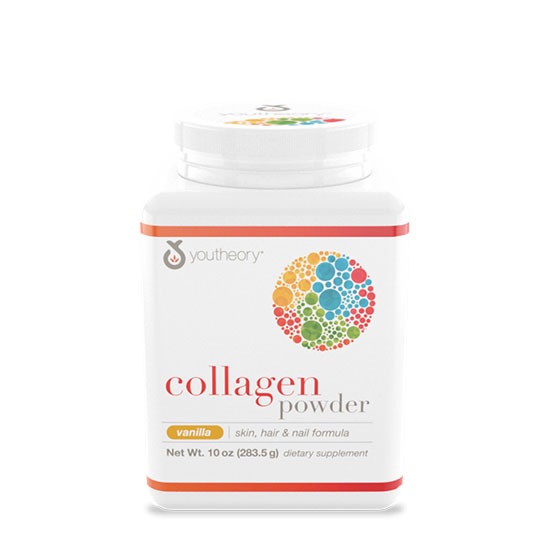 Youtheory Collagen Powder 10oz
Youtheory
Replenishes collagen
Fights the effects of aging
Revitalizes skin, hair & nails
Supports tendons & ligaments
Rebuild your building blocksCollagen is a major structural protein in the human body (found in skin, joints, bones, blood vessels and connective tissues). As we age, collagen naturally breaks down and diminishes over time – leading to the early signs of aging. Youtheory Collagen Powder with added Vitamin C is designed to help replenish the body's supply of this essential protein.* Our product delivers intensive nourishment to help counter the effects of the aging process and support factors important to health and beauty.*
Mix one (1) rounded scoop with 6 to 8 ounces of water, coffee or juice.
Usage Warnings: Check with your doctor before using this product if you are using medication or have any medical conditions. Do not use if you are pregnant or nursing. Do not exceed the recommended daily intake. Not intended for persons under 18.
KEEP OUT OF THE REACH OF CHILDREN. Store in a cool and dry place after opening.
Natural Vanilla Flavor, Silicon Dioxide.This Product Is Manufactured In A Facility That Processes Fish Extracts.