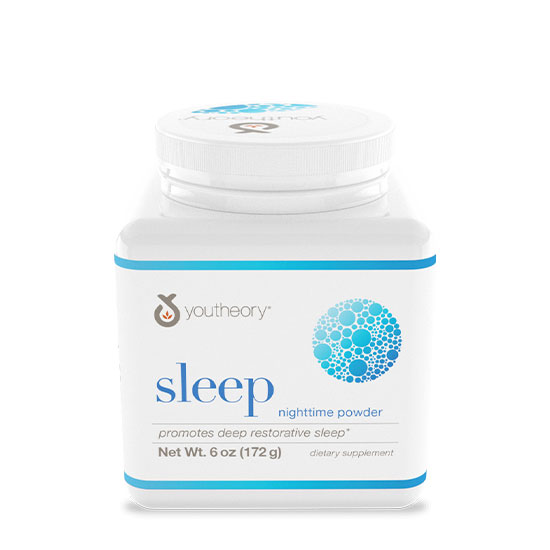 Youtheory Sleep Advanced Powder 172 gm
Youtheory
Calms the mind
Improves sleep quality
Natural lemon-lime flavour
Promotes rapid onset of sleep
This product is not intended to diagnose, treat, cure or prevent any disease
Sleep as nature intendedSleep refreshes us like nothing else. It can be occasionally elusive, almost always comforting and definitely essential to our survival. And although we spend 33% of our lives asleep, we barely give it a moment's notice…until we can't sleep. Then we think about it to the point of obsession. For millions of people, the consequences of a poor night's sleep – higher stress, increased mistakes, difficulty concentrating – are everyday occurrences. But it doesn't have to be this way.
(Adults) Mix one (1) rounded scoop with water or juice 30 minutes before bedtime.
Usage Warnings: Use only at bedtime. Do not use with antidepressant drugs, alcoholic beverages, when driving a vehicle, or while operating machinery. Check with your doctor before using this product if you are taking medication or have any medical conditions. Do not use if you are pregnant or nursing. Do not exceed the recommended daily intake. Not intended for persons under 18.
KEEP OUT OF REACH OF CHILDREN. Store in a cool and dry place after opening.
Natural Lemon-Lime Flavor, Silicon Dioxide, Xanthan Gum.This Product Is Manufactured In A Facility That Processes Whey Milk Protein And Fish Extracts.