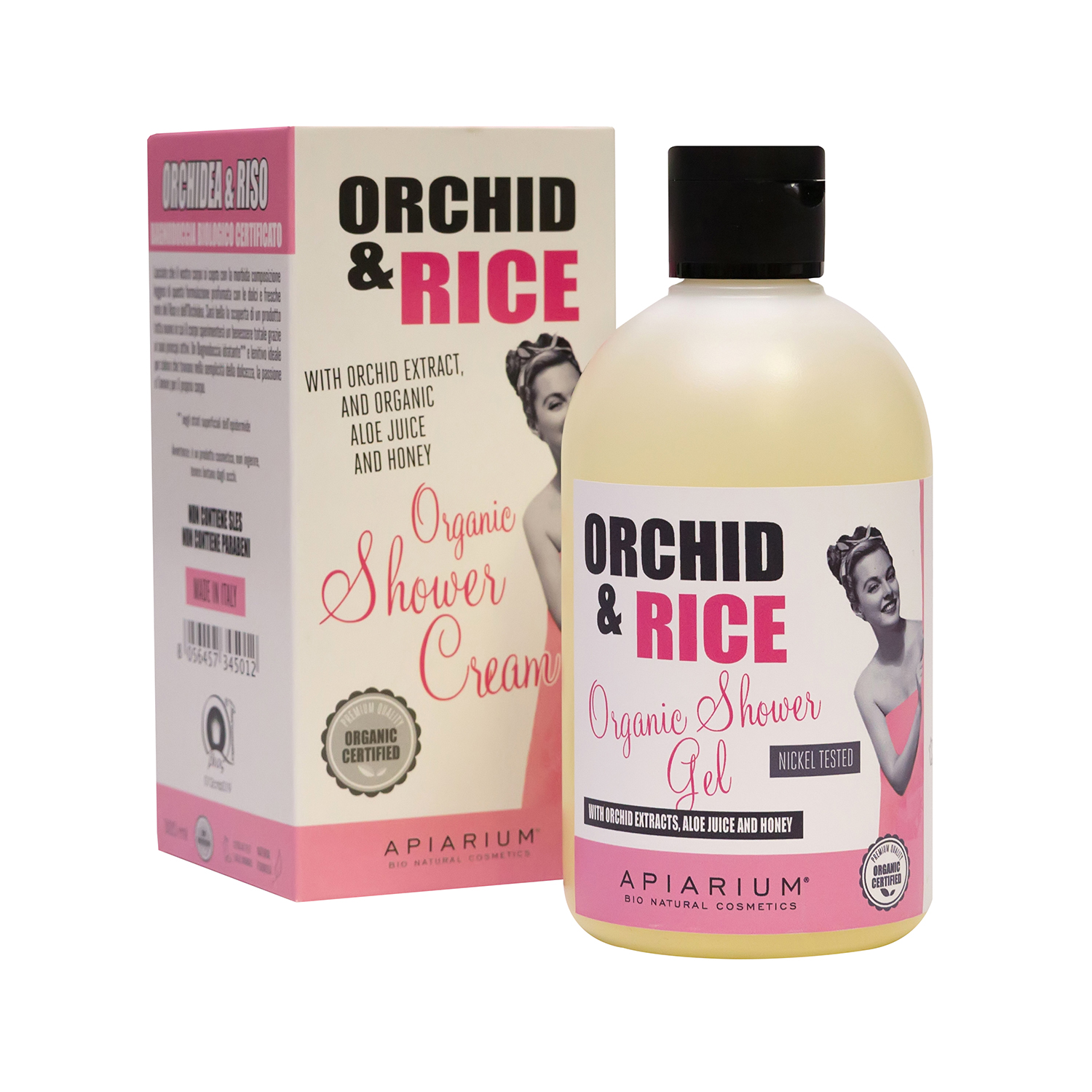 Apiarium Orchid & Rice Organic Shower Gel 300 ml
Apiarium
AED 43.4
AED 62
(VAT inc.)
Limited Stock!
Moisturizing Organic Shower Gel
Rich in Vitamin E and Antioxidants
With Soothing Effect
Let your body be immersed in this soft composition of this formulation and scent your body with the sweet and fresh notes of Rice and Orchid. The discovery of an incredible completely new perfume, in which Rice, rich in enzymes, amino acids, minerals, and vitamin E and used since ancient times by the Asian women, represents an ideal component for the body care. Orchid has always been the symbol of sensuality, elegance and femininity, par excellence. It is rich in cosmetic properties: moisturizing, antioxidant and revitalising. The body will experiment a total well-being. A moisturizing and soothing shower cream ideal for those who find passion and love for their own body in the simplicity of sweetness.
Apply directly to wet skin, massage and rinse.
Aqua, Sodium Lauroyl Sarcosinate, Calendula Officinalis Flower Water*, Cocamidopropyl Betaine, Aloe Barbadensis Leaf Juice*, Citric Acid, Mel*, Achillea Millefolium Extract*, Parfum, Sodium Dehydroacetate, Potassium Sorbate, Orchis Mascula Extract, Coumarin. * = Da Agricoltura Biologica Certificata / Organic Ingredients