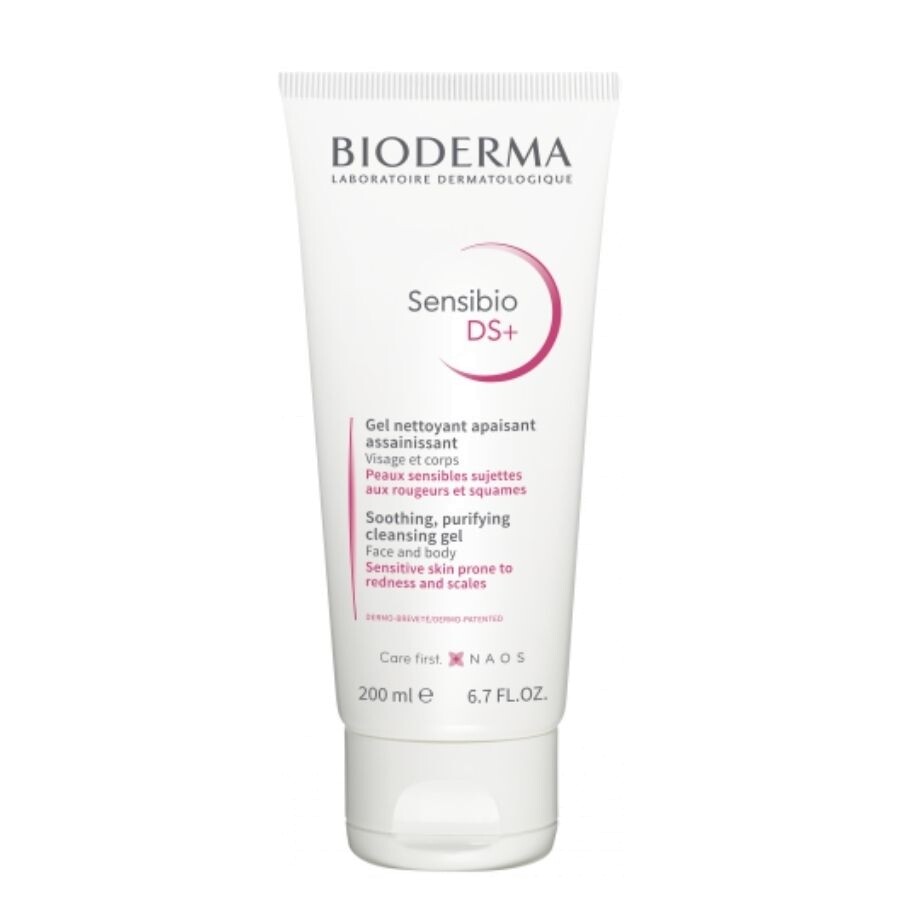 Bioderma Sensibio D.S Foaming Gel 200 ml
Bioderma
Gently cleanses and purifies
Combats the proliferation of irritants
Soothes irritated skin
Respects the skin balance thanks to its extra-mild soap-free cleansing base and physiological pH
Soap-free, unfragranced
Sensibio DS+ Gel moussant combats the source of redness and scales. It helps limit the proliferation of irritants that aggravate the condition of skin prone to redness and scales. Purifies the skin. Unfragranced and soap-free.
Benefits: Gently cleanses and purifies Combats the proliferation of irritants Soothes irritated skin Respects the skin balance thanks to its extra-mild soap-free cleansing base and physiological pHSoap-free - Unfragranced
Morning and/or evening
STEP 1: Apply Sensibio DS+ Gel on wet skin.
STEP 2: Lather the skin.
STEP 3: Rinse thoroughly.
STEP 4: Dry gently.
STEP 5: Then use Sensibio DS+ Crème.Avoid contact with eyes.Avoid contact with eyes.
AQUA/WATER/EAUSODIUM LAURETH SULFATECOCO-BETAINESODIUM LAUROYL SARCOSINATEMANNITOLXYLITOLRHAMNOSEFRUCTOOLIGOSACCHARIDESLAMINARIA OCHROLEUCA EXTRACTZINC GLUCONATEPEG-90 GLYCERYL ISOSTEARATESODIUM CHLORIDECOCO-GLUCOSIDEGLYCERYL OLEATECAPRYLOYL GLYCINEDECYLENE GLYCOLCAPRYLIC/CAPRIC TRIGLYCERIDELAURETH-2AMMONIUM GLYCYRRHIZATELYSINE AZELATEPYRIDOXINE HCLUNDECYL ALCOHOLCITRIC ACIDDISODIUM EDTASODIUM HYDROXIDE. [BI 422]The ingredients listed here are those contained in the most recent formulation of this product. As there may be a delay between its production and its distribution on the market, please refer to the ingredient list on the packaging.