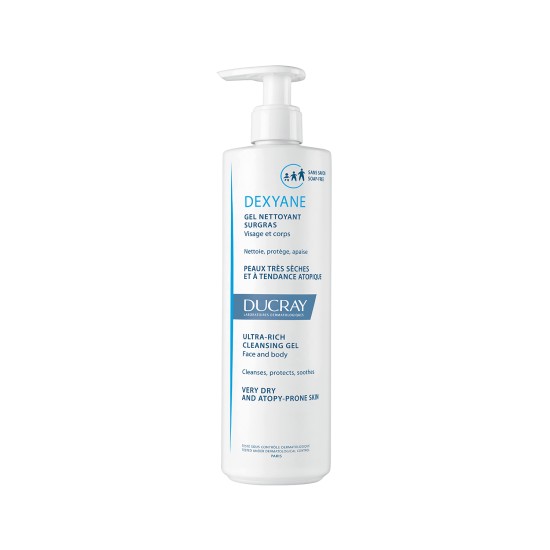 Ducray Dexyane Body Care Ultra-Rich Cleansing Gel 400 ml
Ducray
AED 99.05
AED 141.5
(VAT inc.)
Soothes inflammation
Daily cleanser for very dry and atopy-prone skin
Protects the skin from dryness
Provides gentle cleansing properties
Ducray Dexyane Ultra-Rich Cleansing Gel is an enrichened shower gel for the face and body, recommended for dry to very dry skins, including atopic skin. This dermatologically-tested shower gel is suitable for the whole family, since it provides gentle cleansing properties, protects the skin from dryness, and soothes inflammation, as confirmed by 91% of clinical trial volunteers.
Massage Ducray Dexyane Ultra-Rich Cleansing Gel onto damp skin to create a soft lather, rinse with water.
Isoleucine, An Amino Acid, Functions As A Skin Conditioning Agent. Glycerin Fortifies And Strengthens The Skin'S Moisture Barrier.
Frequently Bought Together
Choose items to buy together