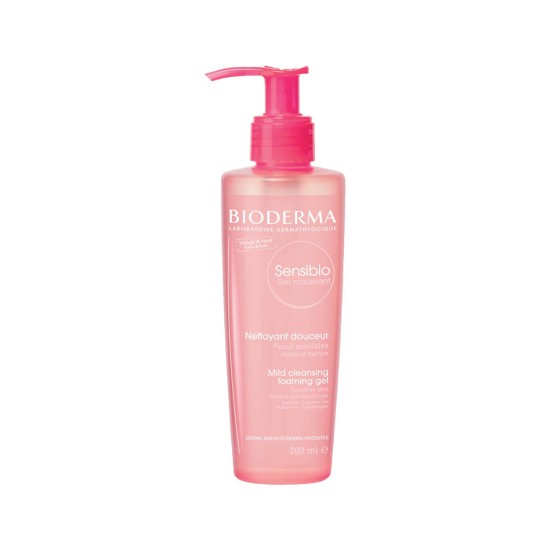 Bioderma Sensibio Moussant Gel 200ml
Bioderma
Gently cleanses and removes make-up from face and eyes
Moisturises
Soothes and calms irritations
Very good skin and eye tolerance
Non-comedogenic
Soap-free
Unfragranced
Physiological pH
Sensibio Gel moussant is a foaming gel which gently cleanses and removes make-up from face and eyes with a physiological pH. The tolerance threshold of sensitive skin is reinforced. Soap-free. Unfragranced. Very good skin and eye tolerance. Non-comedogenic.Benefits:Gently cleanses and removes make-up from face and eyesMoisturisesSoothes and calms irritationsVery good skin and eye tolerance - Non-comedogenic - Soap-free - Unfragranced - Physiological pH.
Morning and/or evening
STEP 1: Apply on wet skin.
STEP 2: Work into a foam.
STEP 3: Rinse well.
STEP 4: Gently dry. If irritation persists, consult a healthcare professional.
AQUA/WATER/EAUSODIUM COCOAMPHOACETATESODIUM LAURETH SULFATEMETHYLPROPANEDIOLDISODIUM EDTAMANNITOLXYLITOLRHAMNOSEFRUCTOOLIGOSACCHARIDESZINC SULFATECOPPER SULFATEGINKGO BILOBA LEAF EXTRACTPEG-90 GLYCERYL ISOSTEARATELACTIC ACIDLAURETH-2POTASSIUM SORBATESODIUM CHLORIDEPROPYLENE GLYCOLSODIUM HYDROXIDEFRAGRANCE (PARFUM). [BI 419]The ingredients listed here are those contained in the most recent formulation of this product. As there may be a delay between its production and its distribution on the market, please refer to the ingredient list on the packaging.