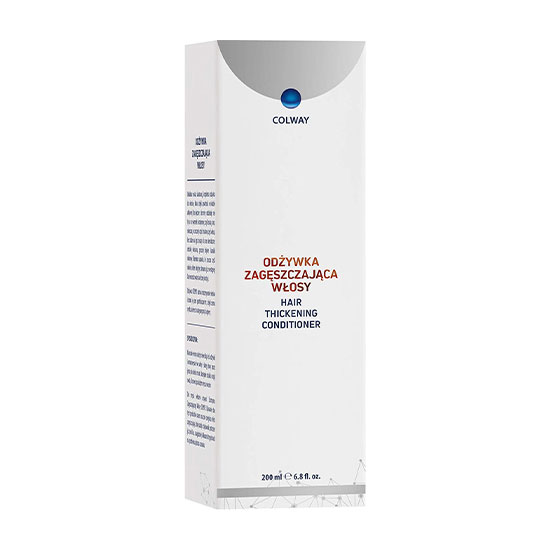 Colway Thickening Conditioner For Hair Loss 200ml
Colway
Limited Stock!
Thickens hair and boosts volume
Hair becomes stronger
Lightweight and moisturizing conditioner
Thickening Hair Conditioner is a lightweight and moisturizing conditioner that creates body and density for hair that feels thicker in 1 use. This hardworking hair-loss conditioner is formulated to thicken hair and boost volume. Diosmin causes contraction and relaxation of the blood vessels at the roots of hair, resulting in increased blood flow and excellent nutrition of stem cells of hair follicles. That is why hair becomes stronger, its number increases, and it cease to fall quickly. Diosmin is a micronized substance, which remains in the pores of skin, even after rinsing with water, so you do not have to wash your hair every day to get the proper results.
Apply a small amount of conditioner on wet hair and massage it into the hair and scalp for one to two minutes. Then rinse with warm water. Use every time you wash your hair.