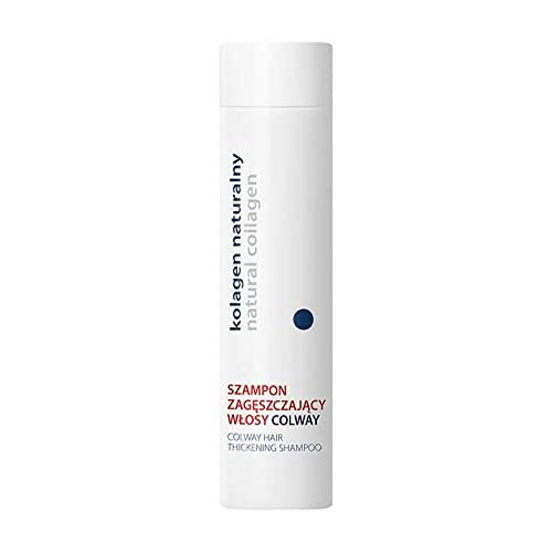 Colway Thickening Shampoo For Hair Loss 200ml
Colway
Limited Stock!
Thickens hair and boosts volume
Hair becomes stronger
Is your hair weakened? Does each combing bring the anxiety and fear of another hair left on the comb? This hardworking Hair-loss shampoo is formulated to thicken hair and boost volume. This problem does not have to last forever, we found a way to strengthen your hair. It is a shampoo with biologically active diosmin, which increases blood circulation to the hair follicles, nourishing them and strengthening hair just from the spot where the hair is born. Diosmin causes contraction and relaxation of the blood vessels at the roots of the hair, resulting in increased blood flow and excellent nutrition of stem cells of hair follicles. That is why hair becomes stronger, its number increases, and it ceases to fall quickly. Diosmin is a micronized substance, which remains in the pores of skin, even after rinsing with water, so you do not have to wash your hair every day to get the proper results. Ku Shen (Sophora flavescens) plant extract – for centuries used in Chinese medicine as an effective remedy against hair loss linked to hormone imbalance.
Wash your hair at least twice a week, to ensure the adequate strengthening functioning massage into the scalp up to approx. 2 minutes Lasting effect of density is obtained after approx. 2-3 months.
Diosmin, Collagen, Ku Shen (Sophora Flavescens) Plant Extract