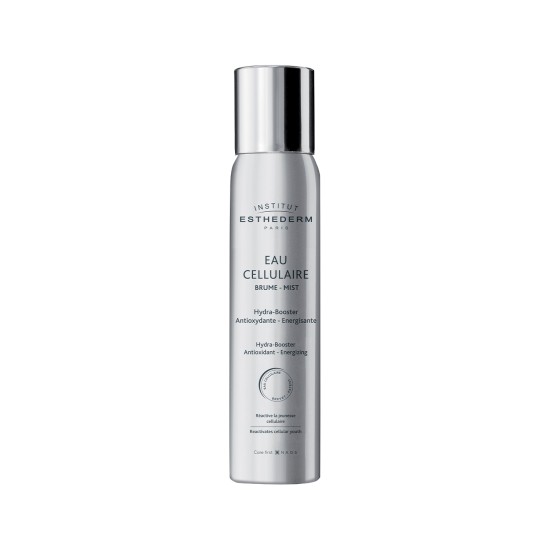 Esthederm Cellular Water Face Spray 100ml
Esthederm
AED 59.85
AED 85.5
(VAT inc.)
Limited Stock!
Antioxidant Moisturizing Face Spay
For all skin types including sensitive skin.
Enriched with Hyaluronic acid
Suitable for men and women
Esthederm Cellular Water Mist Spray's active formulation immediately boosts the hydration of all your treatments applied afterwards. It reactivates cellular youth for visibly more beautiful and younger skin, lastingly. Immediately boosts the hydration capacity of subsequently applied skincare products. Day after day the skin's antioxidant capacities are improved. It defends itself better against daily stresses (UV rays, pollution, tobacco, etc) which accelerate signs of ageing: wrinkles, dull complexion, irritation
Spray on the face and body and gently press to help it penetrate the skin. Apply before your day cream or serum , after make-up to fix it, or at any time of the day. Gently press to help it penetrate the skin.
AQUA/WATER/EAU*, PROPANEDIOL, SODIUM CITRATE, SODIUM CHLORIDE, HYDROLYZED HYALURONIC ACID, CITRIC ACID, AMINOETHANESULFINIC ACID, CARNOSINE, POTASSIUM CHLORIDE, SODIUM BICARBONATE, DISODIUM PHOSPHATE, MAGNESIUM SULFATE, POTASSIUM PHOSPHATE, CALCIUM CHLORIDE. [ES1019] * L'EAU CELLULAIRE CONTIENT / CELLULAR WATER CONTAINS : SELS MINÉRAUX / MINERAL SALTS, DIPEPTIDE BIOMIMÉTIQUE / BIOMIMETIC DIPEPTIDE, PRO-ACIDE AMINÉ / PRO-AMINOACID
Frequently Bought Together
Choose items to buy together