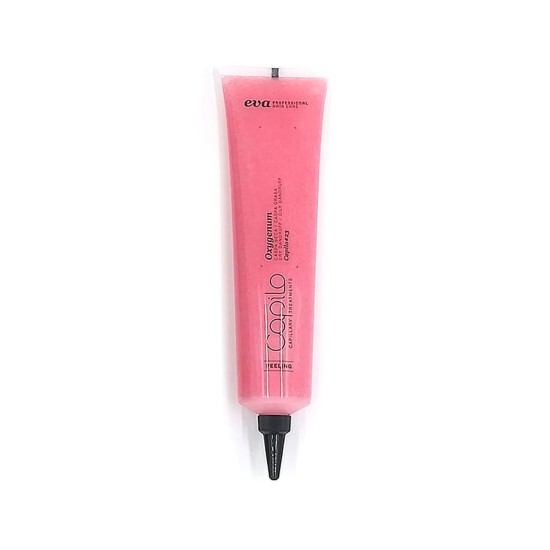 Eva Professional Hair Care Capilo Oxygenum Peeling 23 Dandruff 175ml
Eva
Scalp Exfoliator for Dandruff Treatment
Eliminates Dead Skin cells
Enriched with Echinacea & Lavender oil
Gently exfoliates, boosting the regeneration of the epidermis. Purifies and prevents dandruff from occurring. Eliminates dead skin cells and provides strong protection against dandruff. Harness the deep cleansing, oil-controlling powers of white tea and lavender extracts, and strengthen the scalp's natural defenses with echinacea extract and raspberry vinegar.
Apply to damp, unwashed hair. Begin the application by parting the hair in 5 places across the top of the head and in 3 places on the back of the head (between the ears and the nape of the neck). Place around 2 inches of product in each part. Spread evenly over the entire scalp, using your fingertips to massage it gently, with a circular motion. Leave on for 2 minutes. Rinse with plenty of warm water.
White Tea Extract: White Tea Builds The Body's Defenses, Neutralizing The Activity Of Free Radicals And Fighting Cellular Aging. Regulates The Sebaceous Glands And Tones The Scalp. Lavender Extract: Powerful Astringent Action, Thanks To Its Tannin Content. Strong Antimicrobial And Anti-Inflammatory Capacity. Protects Sensitive And/Or Irritated Skin. Great Antioxidant Power. Raspberry Vinegar: Revitalizes Hair, Thanks To Its Formula Rich In Mineral Salts, Vitamins, And Acids Necessary For The Hair Follicle. Great Dermo-Purifying Action. Makes The Hair Extremely Soft To The Touch. Echinacea Extract: Great Antioxidant And Purifying Action. Strengthens And Stimulates The Hair Fiber. Gives The Hair Extra Shine.