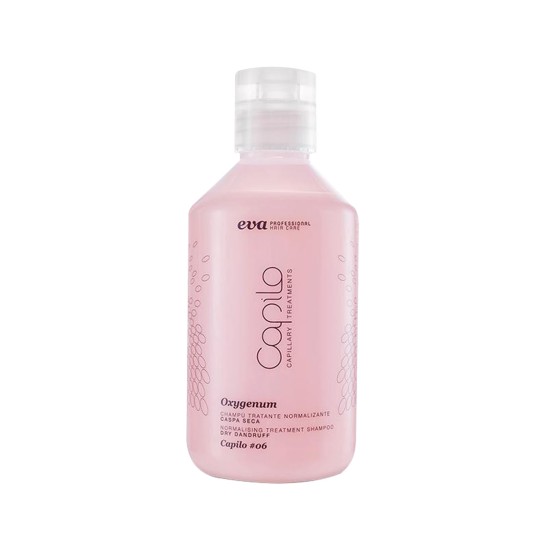 Eva Professional Hair Care Capilo Oxygenum Shampoo 06 Dry Dandruff 300ml
Eva
Anti Dry Dandruff Shampoo
Reduces Scalp Irritation
Shampoo Oxygenum 06 is a dandruff shampoo. It is recommended specifically to treat dry dandruff. It creates a hydrolipidic barrier that protects and purifies a scalp. It eliminates dandruff and reduces irritation and the risk of the problem reappearing.
Apply to wet hair and work into a rich lather, making sure to massage the scalp with strong circular motions.
Rinse completely with warm water.
Repeat process.
Raspberry vinegar: revitalizes hair, thanks to its formula rich in mineral salts, vitamins, and acids necessary for the hair follicle. Great dermo-purifying action. Makes the hair extremely soft to the touch