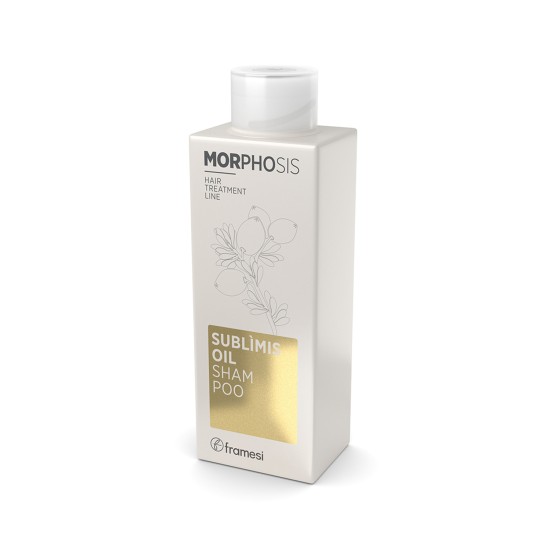 Framesi Morphosis Sublimis Oil Shampoo 250 ml
Framesi
Argan Oil Shampoo
With Moisturizing and Nourishing Effect
Delicate cleanser Preserves the natural beauty of hair Anti-ageing. Framesi Morphosis SublÌmis Oil Shampoo is delicate and nourishing. It moisturizes the hair and makes it softer. Its soft foam is enriched by the amazing properties of argan oil. It contains argan oil and organic fruit extracts.
Apply to wet hair and work into a rich lather, making sure to massage the scalp with strong circular motions.
Rinse completely with warm water.
Repeat process.