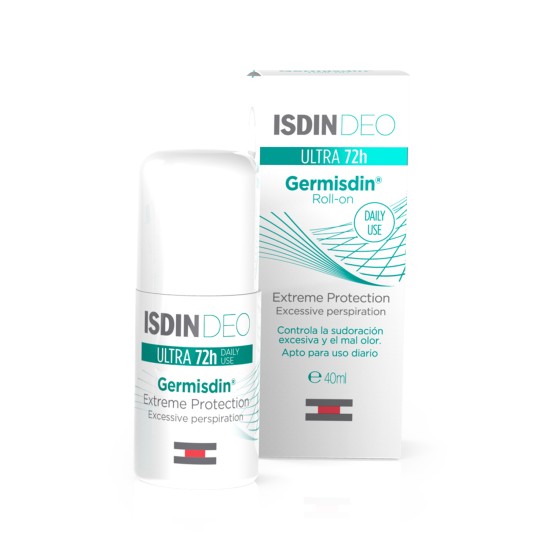 Isdin Deodorant Ultra 72h Germisdin Roll-On 40 ml
Isdin
AED 46.18
AED 94.25
(VAT inc.)
Alcohol-free
Prevents unpleasant odor
Ideal for excessive perspiration
Affords effective protection for 72 hours
Isdin Deodorant Ultra 72h Germisdin 40ml Roll-On for excessive perspiration. It reduces perspiration from week one. Antiperspirant deodorant is ideal for excessive perspiration. Affords effective protection for 72 hours and prevents unpleasant odor. Alcohol-free.
Apply a layer to dry underarms after washing. Daily use.
Application every two days may be advisable in people with very sensitive skin.
Aluminium-Zirconium Salt: Anhydrous Antiperspirant That Can Absorb Moisture. It Stops The Sweat From Flowing To The Skin'S Surface, Gradually Restoring Normal Perspiration. Aluminium Chlorohydrate: Antiperspirant, Regulates Perspiration. Glycine: Amino Acid With Moisturizing, Antioxidant, And Regenerating Properties.