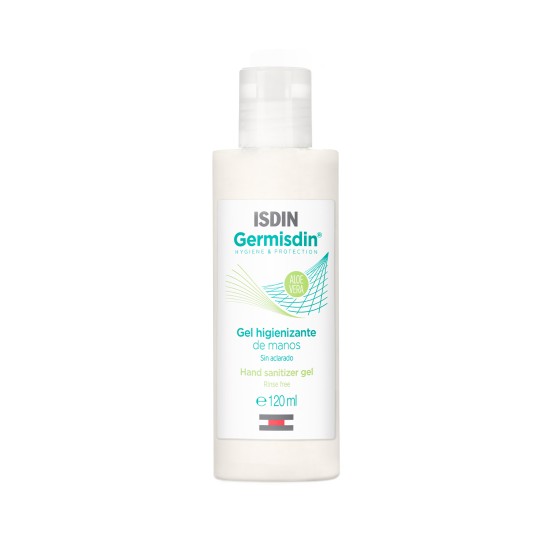 Isdin Germisdin Hand Moisturizer & Hygiene Gel 120ml
Isdin
AED 11.4
AED 19
(VAT inc.)
Soothing hand sanitizer
Highly effective against bacteria, viruses, and fungi
Non-sticky gel texture glides effortlessly over the skin
Leaves the hands feeling both smooth and comfortable
Isdin Germisdin Hand Moisturizer & Hygiene Gel is a soothing hand sanitizer that respects and cares for the skin, all day long. Because it is infused with 70% alcohol, it is highly effective against bacteria, viruses, and fungi, therefore ensuring optimal hand hygiene. However, there's a lot more to this product. The caring formula is rich in soothing aloe vera, gentle glycerin, and hydrating grape and lime extracts, all of which combine to nurture both sensitive and sensitized skin. The non-sticky gel texture glides effortlessly over the skin, drying quickly and leaving the hands feeling both smooth and comfortable.
Apply 3ml to clean, dry palms for 30 seconds. Let it dry.
The Aloe Vera With A Moisturizing Action Helps To Keep The Skin Hydrated. Ensures Antiseptic Effect By Being Less Aggressive To The Skin.