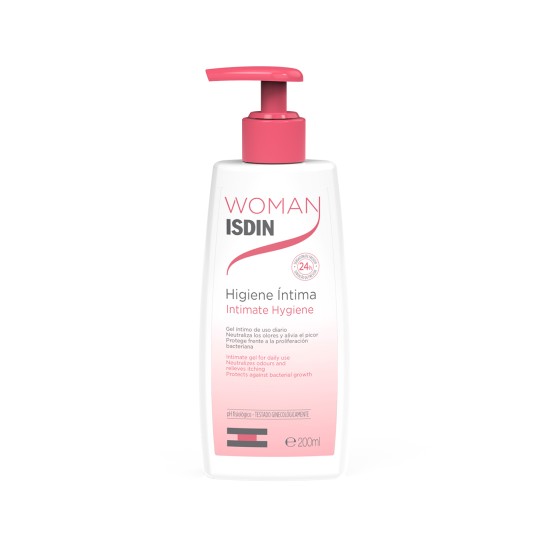 Isdin Woman Intimate Hygiene Gel 200ml
Isdin
AED 66.15
AED 94.5
(VAT inc.)
Limited Stock!
Neutralises odors thanks to Neutraq® technology
Lactic acid reinforces the vaginal flora
Hydrates and helps avoid vaginal dryness and itching
Respects the vaginal pH
Isdin Woman Intimate Hygiene Gel is a soap-less gel for daily hygiene and protection, which refreshes and deodorizes. Contains lactic acid and the prebiotic bioecolia which protects against microbiological aggressions and irritation, together with a combination of moisturizing active ingredients which help to prevent dryness.
Apply upon bathing to the zone to be cleaned, after it has been moistened. Rinse with abundant water.
Bioecolia®: a prebiotic that protects against microbiological aggression and irritations.
Lactic acid: preserves the physiological pH and reinforces vaginal flora.
Betaine: hydrates and helps avoid dryness.
Neutraq® technology: neutralizes unpleasant odors.
Contained in the perfume, this technology captures the molecules that cause an unpleasant odor.