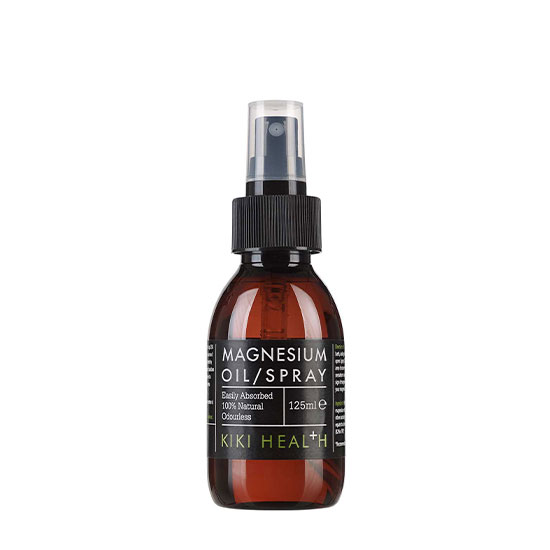 Kiki Health Magnesium Oil Body Spray 125ml
Kiki Health
Easily Absorbed
100% Natural
Odourless
Magnesium Oil is a saturated solution of magnesium chloride that is applied directly to the skin, where it is reabsorbed and transported onto the cells.
It can be used on any area of the body to increase the body's overall magnesium levels.
10 sprays equate to a dosage of 212mg of pure magnesium.
Ideally, spray after a shower or bath to any area of the skin as the pores are open which aids in better absorption
Apply 5 to 20 sprays to an area of concern in the morning and at night and lightly massage into the skin.
Purified water and genuine Zechstein inside magnesium chloride (31% magnesium chloride) and other naturally occurring trace minerals.