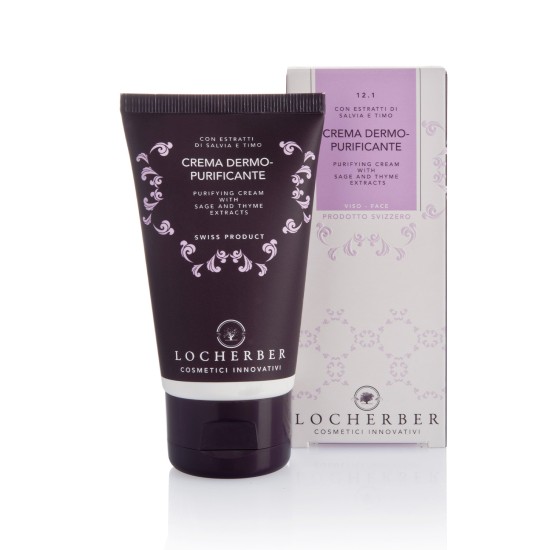 Locherber Purifying Face Cream 50ml
Locherber
Purifying cream for Oily Skin
Anti-blemish Effect
For Face and body
Locherber Purifying Cream pH 6.3 contains sage and thyme extract which is suitable for oily or acned skins pH 6.3. This special cream from Locherber gives comfort, calms, and corrects oily skin. This innovative formula is an extraordinary anti-blemish solution, thanks to its natural ingredients that work to prevent, clear and heal the skin. It combats blackheads and acne, without drying or irritating. It refreshes and re-balances the skin, helping normalize the skin's behavior.
Apply to cleansed skin daily, focus attention on problem areas, possibly also on the back.
Saccharin Laminaria Extract, Rosemary and Sage Extract, Lavender Oil, Peppermint, Thyme.