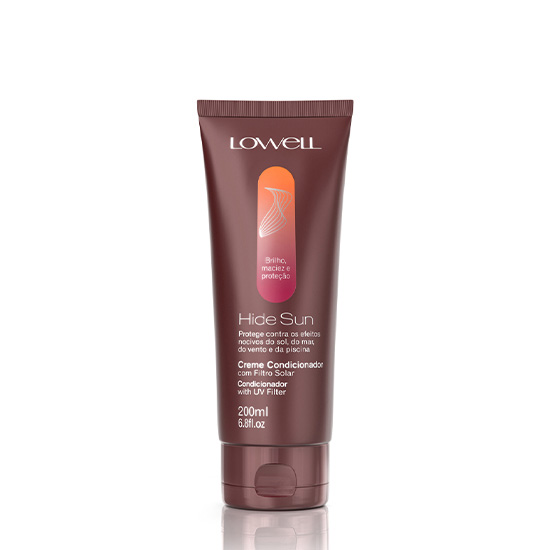 Lowell Hide Sun Conditioner 200ml
Lowell
Developed for daily care with protection from external agents such as sun and wind
Rich in silicones and quaternized sunscreen
Protects the color of natural and color-treated hair
Super-moisturizing and fragrant, it will keep your hair healthy and shiny
Hide Sun: A line developed for daily care with protection from external agents such as sun and wind. Rich in silicones and quaternized sunscreen, it protects the color of natural and color-treated hair. Super-moisturizing and fragrant, it will keep your hair healthy and shiny.
On the wet hair, apply the conditioner smoothly from middle until the ends of the hair.
A Line Developed For Daily Care With Protection From External Agents Such As Sun And Wind. Rich In Silicones And Quaternized Sunscreen, It Protects The Color Of Natural And Color-Treated Hair. Super-Moisturizing And Fragrant, It Will Keep Your Hair Healthy And Shiny.