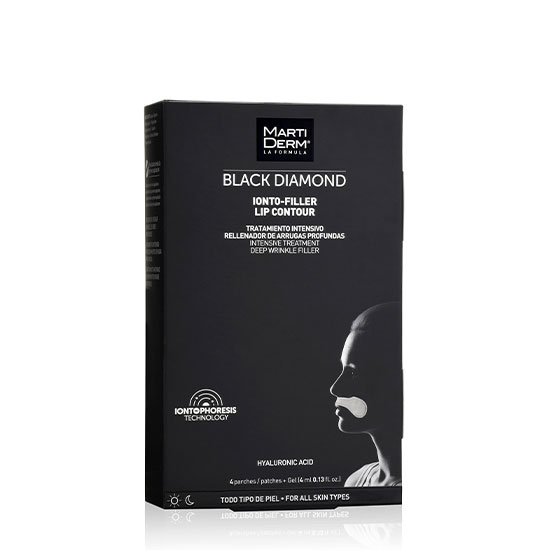 MartiDerm Black Diamond Ionto-Filler Lip Contour 4 Envelopes With 1 Patch 4ml Tube
MartiDerm
Trans-Epidermal patches that firm the skin
Reduces wrinkles in the lip contour area instantly
Visibly and with a lasting effect
MartiDerm Black Diamond Ionto-Filler Lip Contour are transepidermal patches that firm the skin and reduce wrinkles in the lip contour area instantly, visibly, and with a lasting effect.
Take the patch out of the sachet.
Apply the gel in the grey area of the patch and remove the upper protective paper.
Put the patch on clean skin and leave on for about 20 min.
Remove gently and clean any excess product with a cotton wool pad.