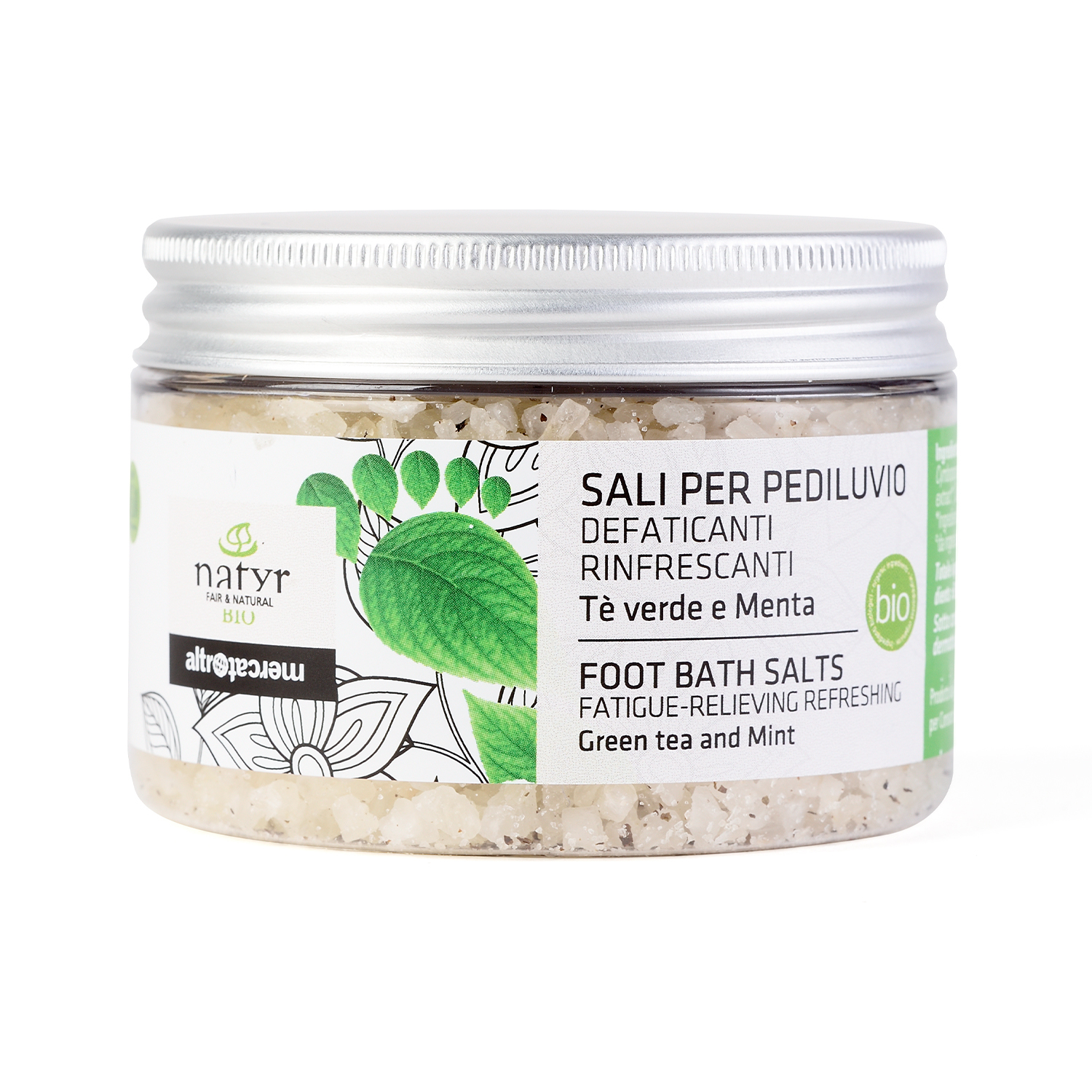 Natyr Foot Bath Salts 150G
Natyr
Sea salt foot bath
Ideal to alleviate the feeling of fatigue
Gives immediate relief and freshness to feet and ankles
Sea salt foot bath ideal to alleviate the feeling of fatigue, and give immediate relief and freshness to feet and ankles.
Dissolve the desired amount of salts in warm water, immerse legs and feet up to the ankles and massage gently up to the calves. Relax your legs and feet for at least 10 minutes.
Maris Sal, Mentha Arvensis Oil*, Cymbopogon Flexuosus Oil*, Camelia Sinensis Extract*, Citral, Limonene, Geraniol.