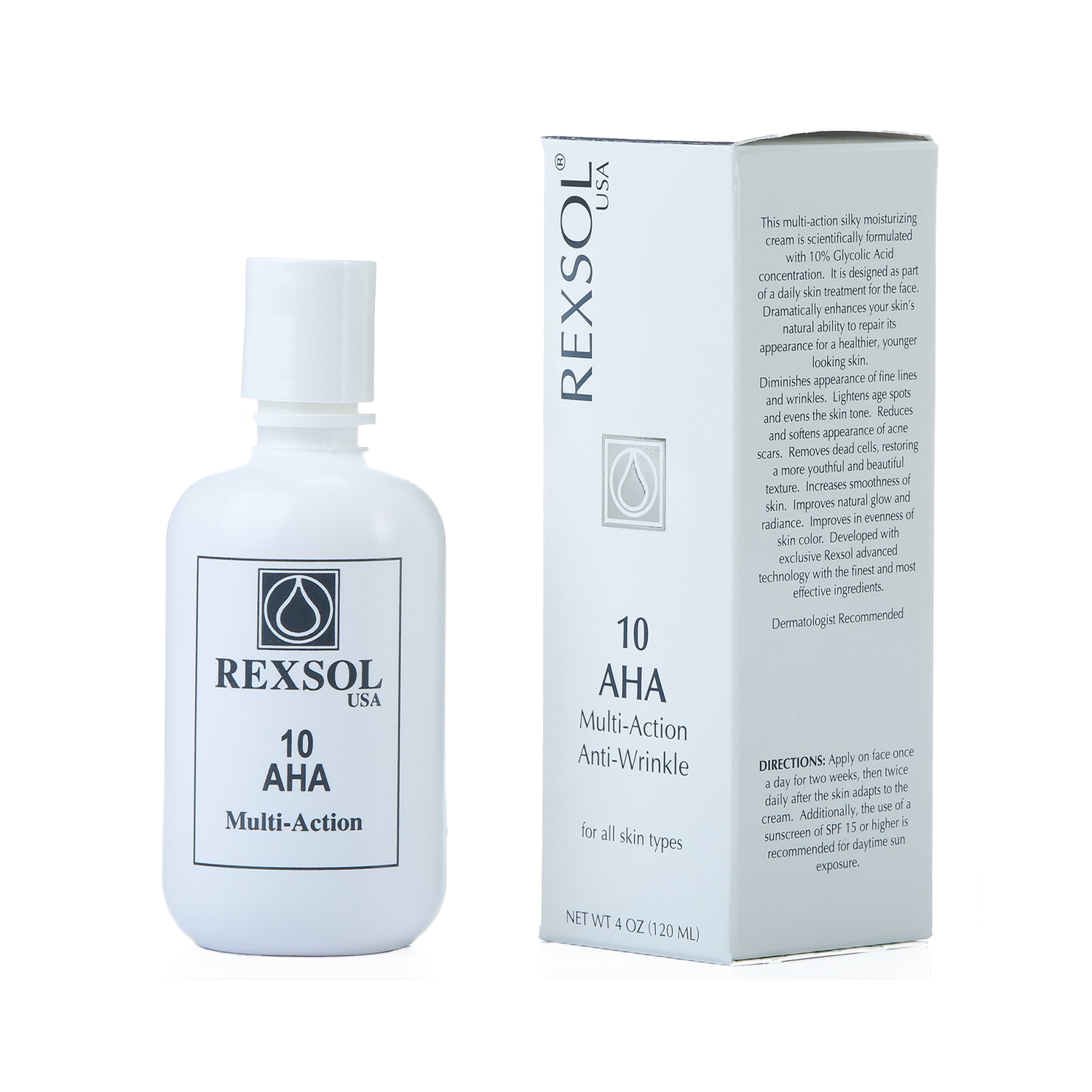 Rexsol 10 AHA Multi-Action Anti Wrinkle Cream 120 ml
Rexsol
Refines skin texture and clarity
Improves softness and firmness of the skin
Boosts skin's ability to repair its appearance
Light formula provides the ideal under make-up base
Minimize the visible appearance of lines and wrinkles
Rexsol 10 AHA multi-activity hostile to wrinkle treatment cream is defined with 10% Glycolic Acid (AHA). It refines skin surface, making it look smoother and firmer while decreasing the presence of pores. Reestablishes a sound brilliant appearance, and significantly reduces the scarcely discernible differences, wrinkles and different indications of aging.
Apply 10 AHA on the face, neck, hands, and body once a day for one week.
Then twice after the skin adapts to the cream, additionally, the use of sunscreen is recommended for daytime sun exposure.
Glycolic Acid, Caviar Extract, Glycerin, Tocopheryl Acetate