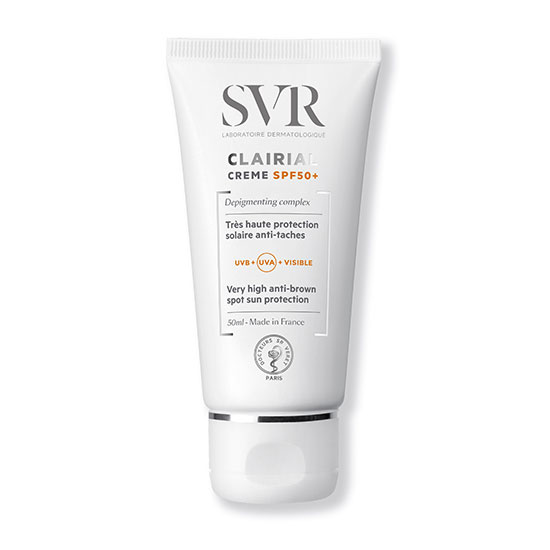 Svr Clairial Creme Sfp50+ 50ml
Svr
Evens the skin
Corrects brown spots
Protects from Uva and Uvb rays and visible light
Ideal for all types of skin
Svr Clairial Creme Sfp50+ combines prevention and correction with an Spf 50+ sunscreen and high depigmenting efficacy. It is ideal for all types of skin with brown spots due to sun exposure, aging pregnancy uneven skin tone, and imperfection marks. It evens the skin, corrects brown spots, and protects from Uva and Uvb rays and visible light.
Apply in the morning to exposed areas: face, décolleté, hands.
Apply evenly in sufficient quantities before sun exposure.
Repeat application frequently.
It is advisable to avoid sun exposure between 12 and 4 pm.
Marine micro organism, ferulate derivative, SPF