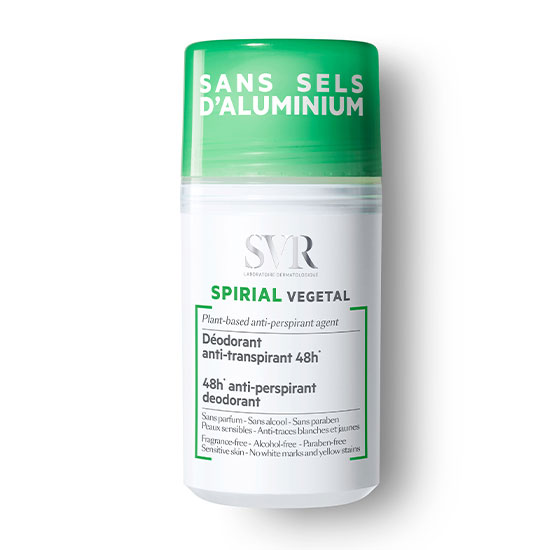 Svr Spirial Vegetal Anti Perspirant Deodorant 50ml
Svr
48h antiperspirant deodorant
Without aluminum salts
Allows a fast application while bringing softness and comfort
Absorbs moisture and fights unpleasant odors with optimal tolerance
Svr Spirial Vegetal Anti Perspirant Deodorant is the 1st 48h antiperspirant deodorant without aluminum salts. Its ball allows a fast application while bringing softness and comfort. Formulated with a plant-based complex, this deodorant absorbs moisture and fights unpleasant odors with optimal tolerance.
Apply daily to clean, dry skin.
Can be used after hair-removal/shaving.
Sweat Regulating Complex, Niacinamide