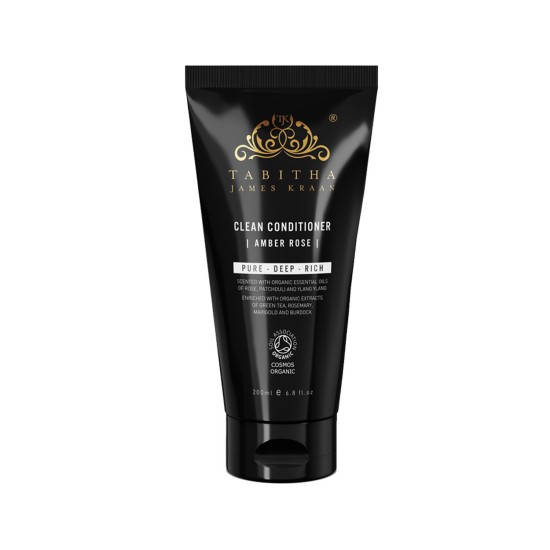 Tabitha James Kraan Amber Rose Clean Conditioner 200ml
Tabitha
Gives your hair a deep injection of moisture in one clean hit
Suitable for all hair types as we all have dry and dehydrated areas
This is a very intense CLASSIC Conditioner that will give your hair a deep injection of moisture in one clean hit! Use it after shampooing with our Clean Shampoo or after Cleansing for the best results. For very dry hair use with our 4-1 conditioner as your styling product.
Suitable for all hair types as we all have dry and dehydrated areas PUT THIS PRODUCT JUST WHERE YOU NEED IT with heat and colour protection.
As a traditional conditioner. Apply to wet hair & comb through. Leave 2-10 minutes then rinse.