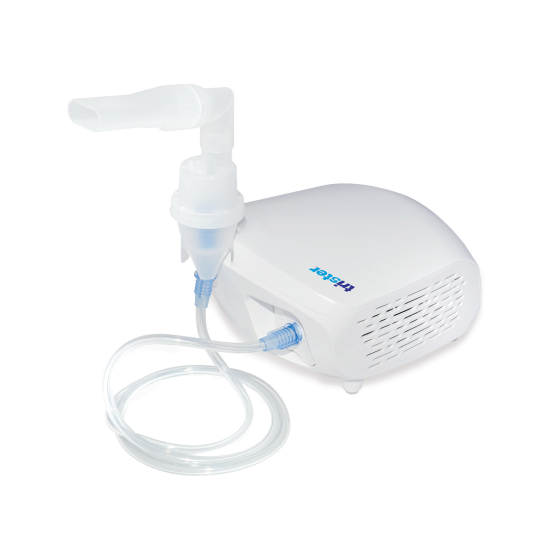 Trister Econeb Piston Compressor Nebulizer Machine - Model AP12003A
Trister
AED 143.15
AED 204.5
(VAT inc.)
Limited Stock!
1 pc Compressor Machine
1 pc Nebulizer Kit
1 pc Air Tube (PVC, 100cm)
1 pc Mouthpiece
1 pc Nosepiece
1 pc Child Mask (PVC) Adapter
Instruction Manual
A nebulizer is used to change the medication into a mist so it can easily be inhaled into the lungs. A nebulizer is useful for patients suffering from asthma and infants suffering from respiratory diseases like difficulty in breathing. It comes in different technologies like ultrasonic mesh and compressor.
The features of this nebulizer are:
The nebulization rate is approximately 0.35ml/min (NaCl 0.9%)
The noise level is 61.5dB at 1m of distance.
The particle size is approximately 2.6 μm