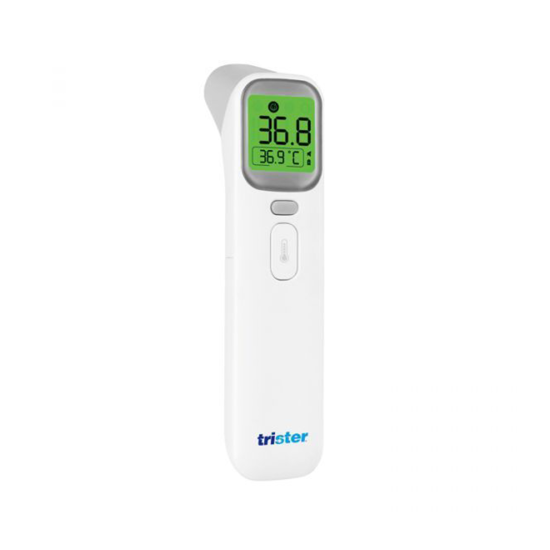 Trister Smart 4 Mode Forehead & Ear Infrared Thermometer - Model TS-240TFR
Trister
AED 219.77
AED 313.95
(VAT inc.)
Limited Stock!
Infrared reading
Multi-function: Forehead, Ear, Object
Results within 1 second
Up to 40 measurements retrievable
Comes with Battery: 2 x AAA Batteries
Warranty: 5 Years
An accurate thermometer helps you to identify irregularity in body temperature and see what are often the first signals of something that needs attention: Particularly in young children who cannot explain their symptoms, monitoring temperature is essential. Trister offers digital thermometers with added features like surface temperature reading and memory function to suit your needs.
How to measure temperature Adult & Child forehead Mode. Point the temperature probe at the center of the forehead, and keep in contact with the skin. Ear Mode. Take off the probe cover. Fit the probe into the ear canal. Object Mode. Point the temperature probe from the object with a distance of 1-2 cm (0.39-1.18 inches)