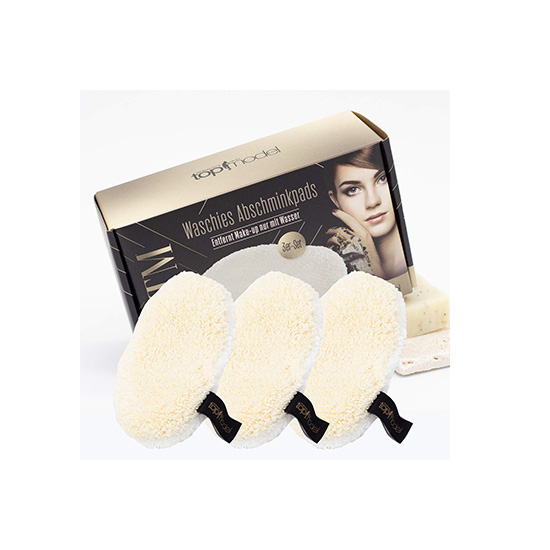 Waschies Germany's Top Model Edition Makeup Removal & Cleansing Pads 3pc Set
Waschies
AED 34.3
AED 49
(VAT inc.)
Limited Stock!
Make-up remover & facial cleansing pads
Soft and absorbent
Waschies make-up remover & facial cleansing pads. The sensational cleansing pad for thorough make-up removal! Particularly soft and absorbent, the cleansing pads are perfect for daily cleansing and make-up removal. The finest microfibers enable highly effective cleansing using only water - without any cleansing lotions or face wash. Dirt, face cream and make-up are removed. The pads are kind on the skin, reusable and machine washable at up to 95°C. For people with sensitive skin, daily cleansing, especially the removal of make-up, can sometimes be a real challenge. Founder Carolin Schuberth became aware of this problem due to her daughter suffering from sensitive skin as a baby. She no longer wanted to use tonnes of wet wipes and constantly try new cleansing products. Instead, she decided to develop her own solution. The result was waschies: a microfiber pad that is so absorbent and soft that it is suitable for removing make-up. And best of all, thanks to the special microfibers, Waschies cleanses with water alone.
Simply moisten the waschies make-up removal pads with warm water & apply it to your skin.
After use, wring the pads out well and hang them up to dry immediately.
88% Polyester & 12% Viscose