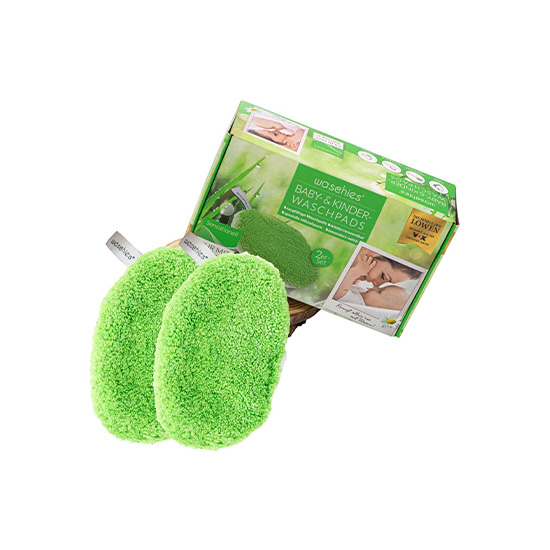 Waschies Baby Wash Pads 2pc Set
Waschies
AED 29.4
AED 42
(VAT inc.)
Limited Stock!
Cleans sensitive baby skin gently & efficiently
Cleans the sensitive skin with water alone
Sensitive baby skin requires special care. As a mother, Carolin Schuberth was tired of the constant skin irritation of your little daughter and quickly decided to develop their own cleaning pad. This results in Waschies, a particularly absorbent and soft microfibre pad that cleans sensitive baby skin gently & efficiently. Additional cleaning lotions are unnecessary. Thanks to the special microfibres, Waschies only cleans with water. Washable at 95 °C, keeps its shape and is reusable. Material: 88% Polyester, 12% Viscose. When washing, the most beautiful moments with your child are created. You immediately notice how delicate and soft your child's skin is but also how prone to skin irritation. As parents, we have realized that there are a variety of care products, but each one has a disadvantage. We wanted a care product that gives us a good feeling when washing our children without washing lotions, without scratching and without the loss of texture. That's why we have developed Waschies. They combine all the important elements in one product and above all, the microfibres clean the sensitive skin with water alone. We wish you many beautiful moments with our Waschies. The extremely effective fine microfibres allow a high cleaning effect without additional cleaning or washing lotions.
Simply moisten the waschies baby pads with warm water & apply it to the skin.
After use, wring the pads out well and hang them up to dry immediately.
88% Polyester & 12% Viscose