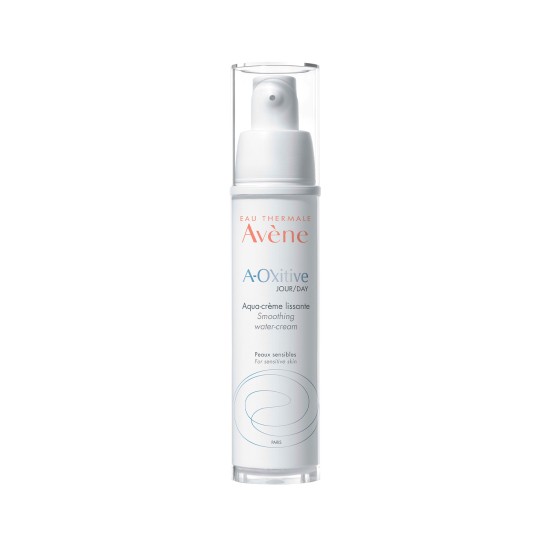 Avene A-Oxitive Day Water Cream 30ml
Avene
Provides a soothing and brightening effect on the skin
Gives protection against environmental aggression
Avène A-Oxitive Smoothing Water-Cream provides a soothing and brightening effect on the skin as well as provides protection against environmental aggressions to the skin. To that end, it is embodied with powerful antioxidants to help fight the effects of pollution, while smoothing and brightening the complexion.
Apply Avène A-Oxitive Smoothing Water-Cream in the morning and/or evening on the whole face, neck, and décolleté.
Main Ingredients: Pre-Tocopheryl, Evolved From Vitamin E, Restores The Skin, Hence Rejuvenating The Complexion; Glucoside, An Advanced Form Of Vitamin C, Brightens The Skin; Glycerin Draws Moisture From The Air Around And Binds It To The Skin, Thus Keeping It Moisturized And Shielded From Environmental Sources Of Aggression.