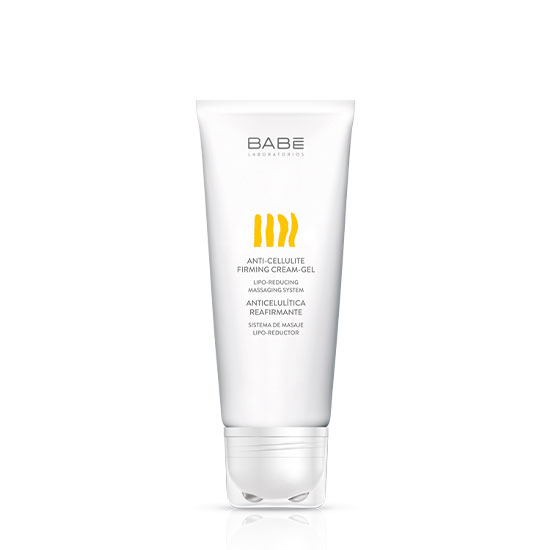 Babe Anti Cellulite Firming Cream Gel 200ml
BABE LABORATORIOS
Refreshing cream-gel texture
Helps prevent cellulitis formation and orange skin
Anti-Cellulite Firming Cream with a lipo-reducing and firming massage system. Refreshing cream-gel texture with lipo-reducing and lipolytic action that helps to prevent cellulitis formation and orange skin, while firming tissues. Its double action, lipolytic and firming, stimulates the removal of accumulated fat, also encouraging microcirculation and providing the skin with a smoother look. The massage system in its head, as well as the synergistic action of its highly concentrated anti-cellulite actives, ecncourage the lipo-reducing factor. Suitable for all skin types.
For daily use.
Twist the head of the applicator and apply the gel over affected areas (bottom, thighs, abdomen and hips).
Rotate the head of the applicator counter-clockwise with a gentle circular massage until complete absorption.
Babe Lipo-Reducing Complex, Glycerin, Silanol, Vitamin E, Pure Caffeine, Carnitine.