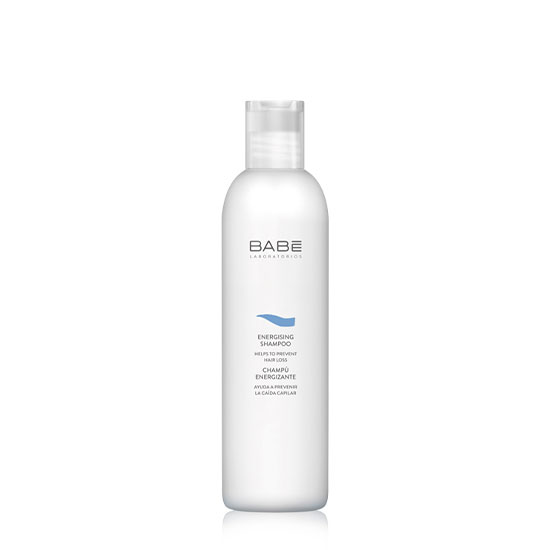 Babe Energizing Anti Hair Loss Shampoo 250 ml
BABE LABORATORIOS
AED 77
AED 110
(VAT inc.)
Stimulates hair growth, regulates oil excess
Activates blood circulation on the scalp
Provides strength, vitality, and volume to the hair
Hair hygiene invigorates and strengthens from the root, preventing normal and seasonal hair loss. Global action: stimulates hair growth, regulates oil excess (as this is one of the main causes of hair loss) and activates blood circulation on the scalp. Provides strength, vitality and volume to the hair.
Use 2 or 3 times a week.
Alternate with Babe Extra Mild Shampoo.
Reinforce results with Babe Anti-Hair Loss Lotion.
Hair Conditioners 1.20%, Gingko Biloba Extract 1%, Cinchona Extract 1%, Cytobiol Bardane 0.50%