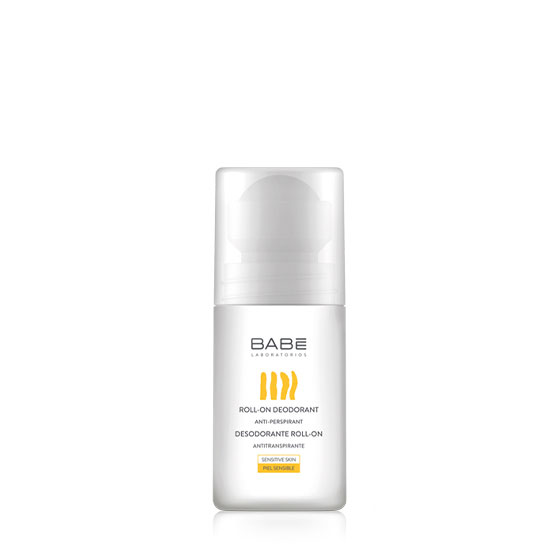 Babe Roll-On Deodorant 50ml
BABE LABORATORIOS
Regulates perspiration excess and neutralizes bad body odor with a soft unisex scent
Effective all-day protection against perspiration excess and body odor
Avoids dryness around the armpit region
Does not leave stains
Regulates perspiration excess and neutralizes bad body odor with a soft unisex scent. Effective all-day protection against perspiration excess and body odor. Avoids dryness around the armpit region thanks to its Alpha-Bisabolol enriched formula that soothes and softens the skin. Does not leave stains.
Apply a thin layer.
Do not apply on irritated skin.
Anti-Odorant Active, Bisabolol.