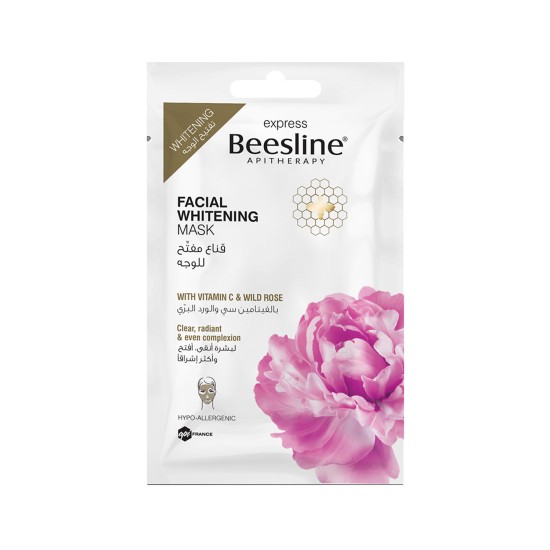 Beesline Facial Whitening Face Mask 25ml
Beesline
Lightening Face Mask for All Skin Types
With Vitamin C & E
Reduces the appearance of blemishes
Brightens the skin for an even tone & radiant, healthy glow
A revitalising mask that reduces the appearance of blemishes & brightens the skin for an even tone & radiant, healthy glow.
Follow these tips to guarantee the best results.1- For optimal results, apply after using Beesline Express Facial Whitening Scrub. 2-Use every other day for 1 month, repeat the course as desired. 3-Apply to clean, dry skin & leave on for 15 mins.4- Massage gently into skin for further absorption then wipe away excess. Do not rinse.
Kaolin Clay, Coconut Oil, Olive Leaf, Titanium Dioxide, Vegetable Glycerin, Sunflower Oil, Sodium Lactate, Beeswax, Lavender Essential Oil, Wheatgerm Oil, Grapeseed Oil, Lactic Acid, Lemon Peel, Rosehip, Oatmeal, Vitamin C, Chamomile, Peppermint Essential Oil, Damask Rose Essential Oil & Vitamin E.