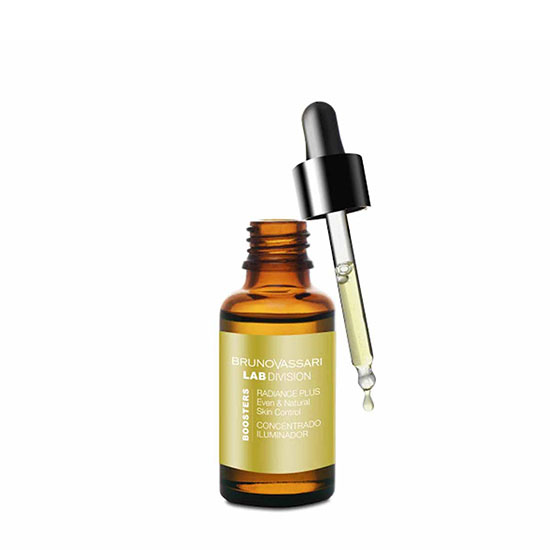 Bruno Vassari Lab Boosters Radiance Plus 30ml
Bruno Vassari
Recovers the uniform tone and brightness of the skin
Boosts the natural process of skin renewal
Minimizes the effects of cutaneous ageing
Concentrate that recovers the uniform tone and brightness of the skin, since its actives reduce the signs of cutaneous fatigue. It boosts the natural process of skin renewal and minimizes the effects of cutaneous ageing.
Start by choosing the most suitable combination of boosters for the skin.
After the mixture is made, put the syringe into the dosifier and use it in 3 steps of the treatment:
- 1 ml with the Glucosyl Hesperidin+Niacinamide Massage Gel.
- 1,5 ml applied directly to skin.
- 0,5 ml with The True Cream.
Kombuchka Circagenylfucogel