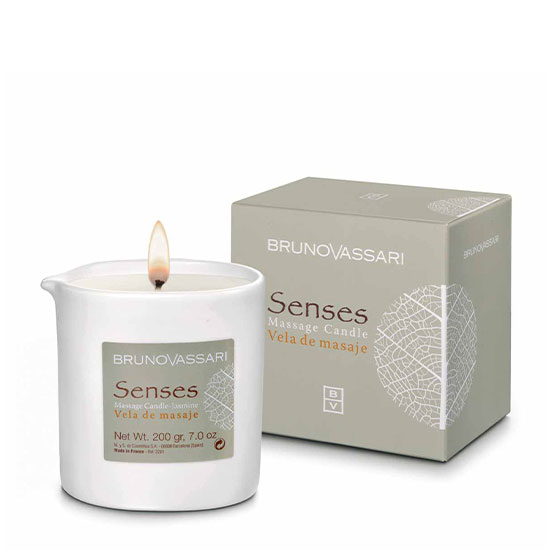 Bruno Vassari Massage Candle Jasmine | Massage Oil 200g
Bruno Vassari
After the massage, the skin is soft, moisurized and slightly perfumed
Does not contain any paraffin
Candle Massage with 100% natural essential oil. Unlike the other conventional candles, these ones do not contain any paraffin. They are formulated with Soy and Coconut oil which provides a lower melting point. When this candle reaches the optimal temperature, the wax becomes into a silky oil which is perfect to make a massage because the temperature in not ver y hot. After the massage, the skin is soft, moisurized and slightly perfumed.
Light the candle and leave it burning until finish the exfoliation (approximately 20 minutes) in order to have enough massage oil and reach the adequate temperature.
Pour the candle oil on the skin and proceed with the massage.
100% Natural Essential Oils From Soy And Coconut, Jasmine Oil.