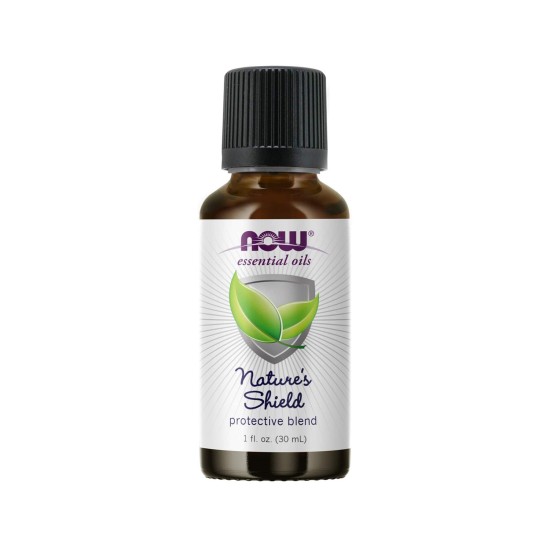 Now Essential Oils Nature's Shield 30 ml
Now Foods
Limited Stock!
Protective blend
Ideal for freshening and cleansing
The use of natural essential oils for aromatherapy is an ancient and time-honored tradition that's been enhancing moods and lifting spirits for thousands of years. Essential oils are liquid plant essences that are genuine reflections of the botanicals from which they're born. This contemporary blend consists of clove, lemon, cinnamon bark, eucalyptus and rosemary oils only, created through a natural distillation and cold pressed processes, offering the purest and most potent natural essential oil available. Natural essential oils are highly concentrated and should be used with care. Compares to Thieves Oil and is ideal for freshening and cleansing.
Add to a diffuser for cleaner-smelling air, or create a room mister by adding 30 drops to 1 oz. of water in a spray bottle. Great blend to promote a healthy environment.
Ingredients: Clove Bud Oil (Syzygium Aromaticum), Organic Lemon Oil (Citrus Limon), Cinnamon Bark Oil (Cinnamomum Zeylanicum), Eucalyptus Oil (Eucalyptus Radiata), Organic Rosemary Oil (Rosmarinus Officinalis)