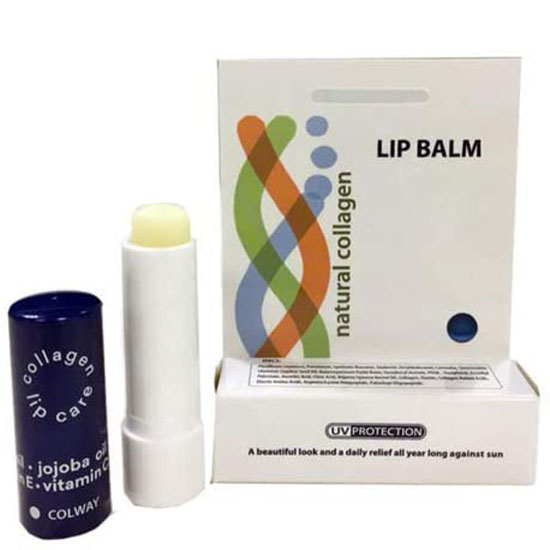 Colway Natural Collagen Lip Balm - Lip Care Plumber
Colway
Relief for irritated and dried lips
Regenerates, intensively moisturizes, and nourishes
Light, colorless and scentless with a rich composition
Protects the lips
A high gloss, volumizing lip treatment with added hydrating benefits. Our Natural Collagen Lip Balm is light, colorless and scentless with a rich composition. Relief for irritated and dried lips. Regenerates, intensively moisturizes and nourishes. After application lips are beautiful, soft, smooth and bigger. This Collagen Lip Balm is perfect for regenerating sore lips and for daily protection against the sun (UV rays), cold and dry air. Creates a transparent protective barrier. Natural Collagen Lip Balm protects the lips against dry air in air-conditioned rooms, wind and strong sunlight which causes their drying, irritation and chapping.
Wear alone or over your favourite Lip color.
Natural Collagen; Elastin; Natural Argan; Jojoba Oil; Shea Butter And Vitamin C & E.