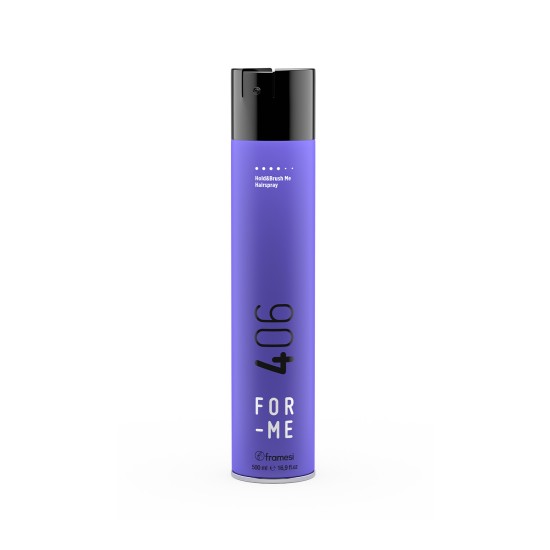 Framesi For-Me 406 Hold & Brush Me Hair Spray 500 ml
Framesi
AED 69.83
AED 99.75
(VAT inc.)
Styling Hair Spray for Strong Hold
Contains extracts of Japanese algae
Have a detoxifying effect and fight free radicals
Strong, re-shapeable hold For decided styles anti-humidity protection Re-brushable and re-applicable Hold factor 4. Gives shape. For naturally styled hair. To change the hairstyle, comb and spray again if necessary. Contains extracts of Japanese algae, which encapsulate the hair and protect it from the weather, protect it from moisture, and stress due to heat treatment. They have a detoxifying effect and fight free radicals that protect hair from aging. Contains panthenol. With UV filters that preserve hair color.
Shake well and spray on hair.
To change the hairstyle, comb, and reapply if necessary.
Japanese algae, Panthenol