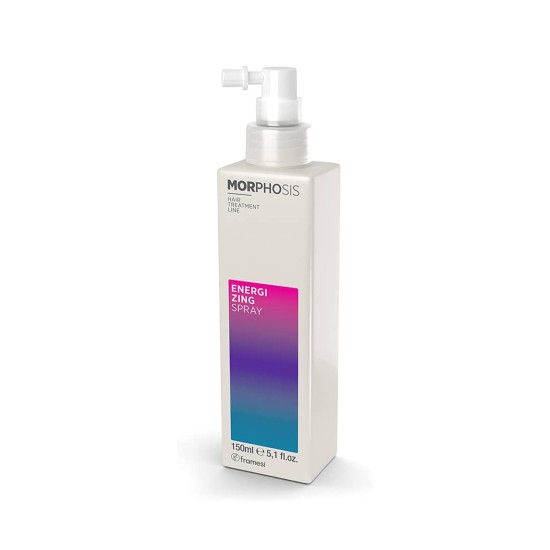 Framesi Morphosis Energizing Hair Spray 150 ml
Framesi
For every scalp and fragile hair
With Purifying & Balancing Properties
Maintain hair density
Enriched with frankincense, Arginine E, vitamin B6
The Framesi Morphosis Energizing Spray is an energizing treatment for the scalp and fragile hair. The treatment makes the scalp healthy and maintains hair density. The spray is enriched with frankincense, arginine E, vitamin B6, and red grapes with purifying and balancing properties.
Framesi Morphosis Energizing Spray Specifications:
Spray the product evenly over the hair.
Massage in circular motions and distribute over the lengths and ends.
Do not rinse!
Suitable for everyday use.
Frankincense, Arginine E, vitamin B6, and red grapes