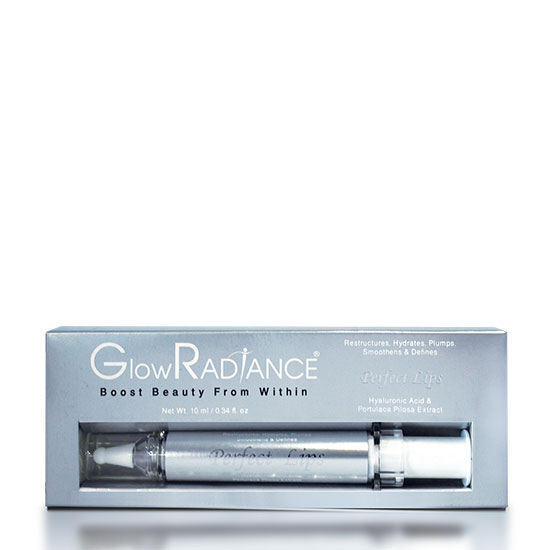 Glowradiance Perfect Lips 10ml
Glowradiance
Superficial peeling for the lips
For cracked, dry, and rough lips
Boosts blood circulation and gives you rosy lips
Restructures aged and damaged lips and increases its volume
Prolongs the effect of fillers and enhances the outcome results
Perfect Lips restructures, hydrates, plumps, smoothens, and defines lips. Transform the thinnest smile into a perfect pout with this exclusive volume-enhancing lip serum. This advanced moisturizing lip treatment dramatically plumps lips, leaving them firmer, whiter, smoother, and fully prepped for color.
Apply with gentle massage on lips twice daily.
Can be used before applying lipsticks.
Hyaluronic Acid: By Penetrating The Lips Skin, The Filling Spheres With Hyaluronic Acid Base Moisturize Themselves And Blow Up In Contact With Water In The Tissues. Nicoment: Enhances Blood Flow And Circulation For Rosy Color. Portulaca Extract: A Peptide That Comes From Collagen Is A Patented Technology That Imitates The Hyaluronic Acid Injections' Effect. It Contributes To Double The Dermic Hyaluronic Acid Synthesis Rate And Promotes The Extracellular Matrix'S Molecules Synthesis. The Lips' Intern And Superficial Texture Is Improved With A Visible Impact On Their Volume, Hydration, And Softness.