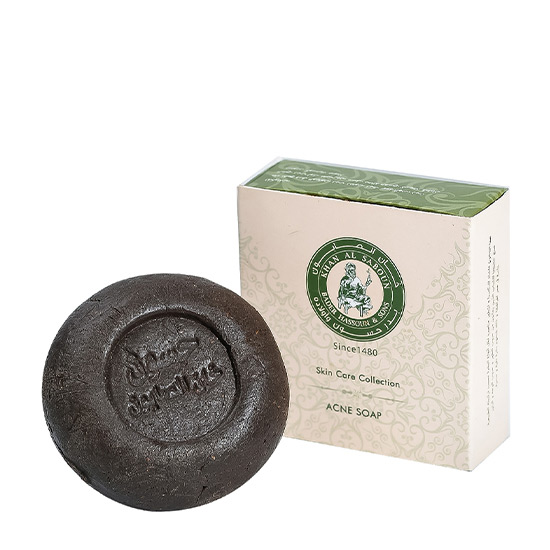 Khan Al Saboun Acne Honey Soap 100g
Khan Al Saboun
Suitable for all skin types
Helps to eliminate all acne traces from the face and body and turns the skin supple and smooth
Made specifically for young people to give them a pure, healthy, and smooth skin
Rich in wheat bran and sulfur, this product acts as an antibacterial, antiseptic soap that is suitable for all skin types. It helps to eliminate all acne traces from the face and body and turns the skin supple and smooth. It is made specifically for young people to give them a pure,healthy and smooth skin. This soap has been uniquely created since it has passed through 4 different stages and has been prepared through a water bath.
Usage: wash your face with warm water then gently massage it for 1 minute and wash it again. Use it once daily at night for best result. This soap can also be used on the body.Warning: if pimples appear excessively on the face after using the product, then the soap has taken effect and results will shortly appear. If dryness appears then it's best to use it 2-3 times a week for 15 seconds. Keep away from heat. Keep it in a dry place after usage.
Ingredients: Distilled Herbal Water, Olive Oil, Coconut Oil, Sweet Almond Oil, Vegetarian Glycerin, Honey, Wheat Germ Oil, Sulfur, Pine Tar, Soda Water.