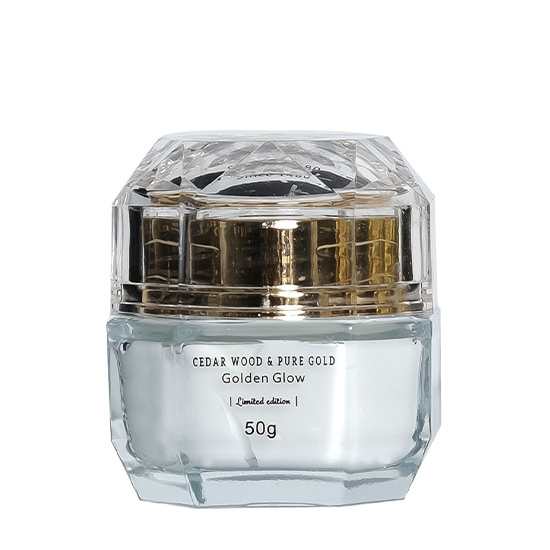 Khan Al Saboun Cedar Wood & Pure Gold 50 gm
Khan Al Saboun
Skin Moisturizer for all skin types
Enriched with Shea Butter & Olive Oil
It also protects the skin from sunlight
It is applied to keep the skin youthful, glowing and beautiful
A multi-benefit moisturizer that is suitable for all skin types. It is loaded with the finest natural extracts to soothe and nourish the skin. It also protects the skin from sunlight. It is applied to keep the skin youthful, glowing and beautiful.
Apply a small quantity on your face then massage gently until the skin absorbs the body lotion and enjoy a glowing flawless skin. Use it once daily for best result. Warning: keep away from heat.
Distilled Herbal Water, Olive Oil, Sweet Almond Oil, Cedar Wood Oil, Vegetable Glycerin, Shea Butter.