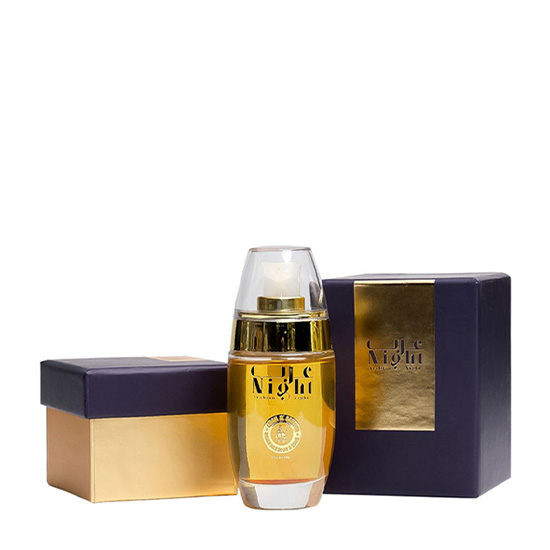 Khan Al Saboun Arabic Night 50ml
Khan Al Saboun
AED 297.5
AED 350
(VAT inc.)
Luxurious and aristocratic fragrance infused with a mixture of various woody scents
Highly-sought for after showers, it will sink into your skin to embrace a luxurious and aluminous fragrance
Contains heavenly, long-lasting natural oil that evokes beauty and charm and permeates your whole surrounding
It's a luxurious and aristocratic fragrance infused with a mixture of various woody scents. Highly- sought for after showers, it will sink into your skin to embrace a luxurious and aluminous fragrance. It contains heavenly, long-lasting natural oil that evokes beauty and charm and permeates your whole surrounding.
Usage: pour a few drops on the pulse points, on the neck and around the ears then let the perfume dry on your skin without rubbing it and enjoy the bursting beautiful scent coming from your skin.Warning: keep away from heat.
Ingredients: Sesame Oil, Olive Oil, Sunflower Oil, Sweet Almond Oil, Arab Night Essential Oil.
Frequently Bought Together
Choose items to buy together