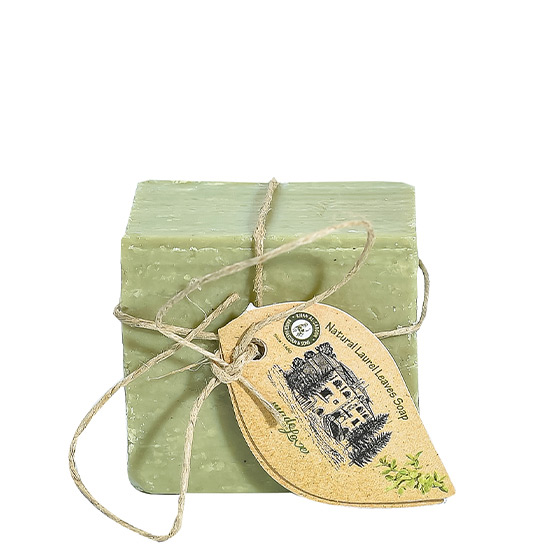 Khan Al Saboun Laurel Soap 140g
Khan Al Saboun
Nourishes and cleans the skin and removes odors
Nourishes the skin and gives strength and freshness to the body
Helps to nourish hair from the root and prevents hair loss and makes hair brilliant and smooth
Laurel oil is sterile and antiseptic, it nourishes and cleans the skin and removes odors. The laurel soap nourishes the skin and gives strength and freshness to the body as well as helps to nourish hair from the root and prevents hair loss and makes hair brilliant and smooth.
Apply the soap with water on the face, hair or body and massage it gently into your skin with a circular motion for 30 seconds then wash it with water. Use daily to maintain the skin. It is suitable for all skin types.Warning: keep away from heat. Keep it in a dry place after usage.
Ingredients: Distilled Herbal Water, Laurel Oil, Olive Oil, Soda Water.