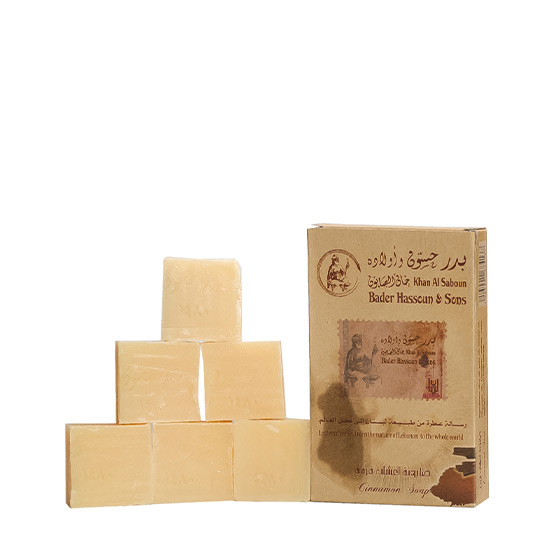 Khan Al Saboun Lemon & Cinnamon Soap Packet 300g
Khan Al Saboun
This soap is best known for its refreshing property
Renews skin cells and improves dry skin
This soap is best known for its refreshing property; it renews skin cells and improves dry skin. It is used as an antiseptic and an effective circulatory stimulant. When applying this soap on the skin, the combination between the lemon and cinnamon plays an important role in cleansing the skin by entering the pores, enhancing the respiratory system and cleansing the skin to give it the proper freshness.
Usage: apply the soap with water on the face or body and massage it gently into your skin with a circular motion for 30 seconds then wash it with water. Use daily to maintain the skin. It is suitable for all skin types. Warning: if redness appears then it's best not to use the product. Keep away from heat. Keep it in a dry place after usage.
Ingredients: Distilled Herbal Water, Olive Oil, Coconut Oil, Sweet Almond Oil, Vegetarian Glycerin, Soda Water, Lemon Essential Oil, Cinnamon Powder, Lemon Powder.