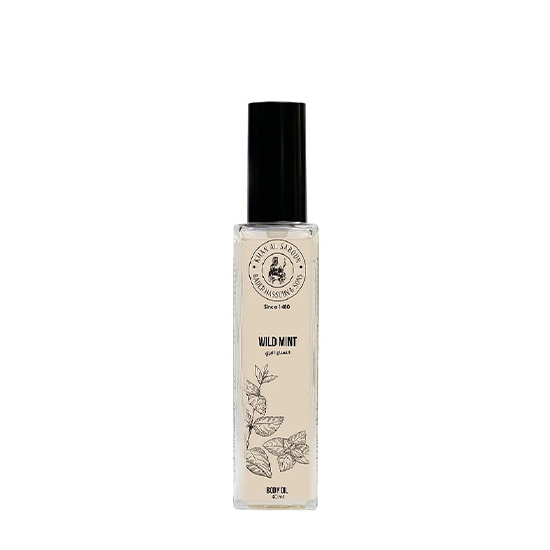 Khan Al Saboun Wild Mint Body Oil 40ml
Khan Al Saboun
Reduces the aches such as migraine, joints and closed nostrils
Helps in reducing muscle strains
When it is applied on the skin, it gives a sense of coolness which accelerates the blood circulation and makes you feel more active and refreshed
This natural body oil is one of the most important oils in treating tension and anxiety. It reduces the aches such as migraine, joints and closed nostrils. It also helps in reducing muscle strains. When it is applied on the skin, it gives a sense of coolness which accelerates the blood circulation and makes you feel more active and refreshed. It is highly recommended to athletes for its energizing effect by giving the body a sense of vigor and vitality, especially after workouts. The bewitching fragrance of wild mint rejuvenates the senses.
Usage: apply a few drops on the body and head such as the forehead, chest and behind the ears after shower and gently massage it until the skin absorbs the oil. When the skin heats, you gently wrap the specific area until the oil is fully absorbed. Warning: keep away from heat and sunlight.
Ingredients: Wild Mint Essential Oil, Sweet Almond Oil, Sunflower Oil.